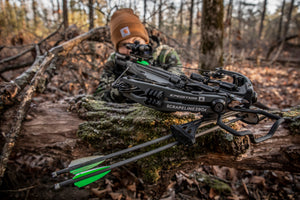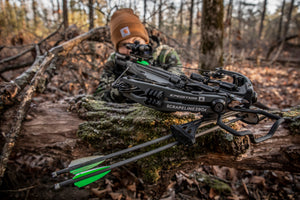 Shop Online or at your Local Dealer
NEW FOR 2023
XLITE SERIES
The Xlite was designed with the serious bowhunter in mind. Made from the proprietary alloy Magnite, the Xlite is lighter and more consistently manufactured than carbon, stronger than aluminum, and dead in the hand. Combined with the all new XB1 dual cam system that simplifies the shooting experience while providing the smoothest draw cycle in the history of Xpedition, the Xlite stands above the rest. The Xlite bows are available in 31 or 33 axle to axle configurations and a range of durable Cerakote finishes.
Magnite Riser
15% stronger than 6061 aluminum (ultimate tensile strength MPa)
33% lighter than carbon
Used in the defense and aerospace industries
XB1 Dual Cam System
Two module system designed for optimal performance at all draw lengths
Strategically positioned dual cable stops for a rock-solid back wall
Durable Cerakote finish
REFLEXTION 32
This year Xpedition celebrates and reflects on 10 years of building purpose driven products. As a thank you to our loyal shooters we have developed the Reflexion. The Reflexion offers everything you have come to expect from a Xpedition: a high-quality fit and finish, a silky-smooth draw cycle from the all new XB2 dual cam system, and dead in the hand shooting with a price tag of just $1099.
XPEDITION ARCHERY
PURPOSE DRIVEN
1665 PROSPERITY ROAD
DECORAH, IA 52101
Mon - Fri, 8:00am - 4:00pm
844-263-3665