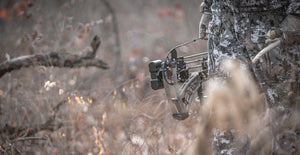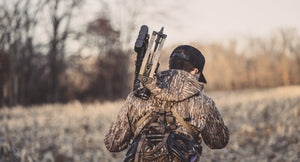 Redefining the bow buying experience
We want to make the entire experience easier for you. A lot of people don't have time to order a bow, take it to a bow shop, then wait for the setup to be complete. Xpedition is changing that experience. With the Xpedition Custom Bow shop, you can order your bow, add your accessories, our tech will set it up and tune it, and when it gets to you, it will be ready to go.
ULTRA LIGHT-WEIGHT
MAGNITE RISER
The Difference Lies in the Details. The Xlite features the longest, most stable shooting riser platform in Xpedition history. Made from proprietary Magnite material used in the defense and aerospace industries, the Xlite riser provides everything an archer looks for - Lighter and tighter tolerances than the hand laid or molded carbon while simultaneously being stronger and stiffer than aluminum to allow for less flex and increase downrange accuracy.
Improved Grip Geometry for increased comfort and consistent hand placement shot after shot
OEM mounting holes to accomodate the Hamskea Epsilon Arrow Rest with C.O.R. TM (Center-Shot Optimized Rest) mounting system
Two rest mounting holes to ensure zero rest movement
Triangular mounting holes for Xpedition 1 and 2-piece quivers
PeeWee and Flex Doinker dampners to vanquish residual vibration and noise
Upper and Lower front stabilizer mounting holes and a rear stabilizer mounting hole for optimum customization of balance
Super strong, tight tolerances, ultra-light weight, and vibration vanquishing.
SILKY SMOOTH
XB1 CAM SYSTEM
Draw more, feel less. This year Xpedition set out to design a cam that is easy to adjust, easy to tune, and easy to shoot. Our first ever dual cam system, the XB1 cam, does just that. The XB-1 cam features easy to adjust rotating mods and screw in dual cable stops engineered to provide the rock-solid back wall that Xpedition has always been known for. Combined with a silky-smooth effortless draw cycle, the XB-1 cam is sure to be a fan favorite.
Two module system designed for optimal performance at all draw lengths
Strategically positioned dual cable stops for a rock-solid back wall
Durable Cerakote Finish
Silky Smooth draw paired with a rock-solid back wall!
Strings & cables
ABB Platinum String and Cables: Top of the line strings for a top-of-the-line bow. The Best of the Best. A top-of-the-line bow should come with top-of-the-line strings.  New for this year, we offer the Xlite series with America's Best Bowstrings Platinum Series strings. These have been the most stable strings and cables we have worked with, eliminating peep twist, creep, stretch, and serving separation so breathe easy knowing you have the industry's best strings and cables.
ABB Platinum strings and cables have a 2-year warranty against peep twist, creep, stretch, and serving separation.
Cerekote Finish
Smoother, Sleeker, more durable finish than the industry
standard. As a specialized ceramic coating, Cerekote provides unparalleled benefits over anodizing, the industry standard. Cerekote helps to increase corrosion resistance, wear resistance, strength, and overall hardness. Used widely in the gun industry and armed forces, Cerekote has proven itself as the superior coating of choice to help keep your bow looking newer for longer.
Vibration & noise
Doinker Dampeners – Remove the vibration. Remove the noise. Doinker dampeners vanquish vibration and noise - the less vibration there is, the less noise there is, so not only do they give your bow that dead in the hand feel but make it whisper quiet as well.

xpedition archery
dealers
Our dealers strive to provide knowledge and service to those wanting to Xperience Perfexion in the woods and on the competition line with Xpedition products. Visit your local Xpedition Archery dealer to test shoot new models and become part of the Xpedition Archery family.
Xperience Archery. Xperience Perfection.
DEALER LOCATOR