$949.00
FLX
The FLX is designed with purpose driven enhancements. The new X-Lock limb system, extended brace height, ETS system, and LVR cams are all in response to consumer demand to create the ultimate bow for tournament archery or hunting. This bow possesses everything you've come to expect – hard hitting performance, shootability, and podium topping accuracy.

Specs
IBO
336-338 fps

ATA
33.625" +/- .250"

WEIGHT
4.5 lbs

DRAW WEIGHTS
50, 60, 65, 70

LET OFF:
80% ADJ

DRAW LENGTHS
Lever Cam: 27.5"-32"

DRAW LENGTH ADJUSTMENT Modular (.5" Incr) *No bow press required
Riser/Limb Colors
Riser Colors
Molten Black | Ops Green | Tactical Sand | Realtree Edge | Realtree Excape
Limb Colors
Molten Black | Realtree Excape | Realtree Edge
String Colors
Black | OD Green | Kiwi | Flourescent Green | Flourescent Purple | Flourescent Pink | Flourescent Orange | Natural | Medium Brown | Electric Red | Red
XPEDITION ARCHERY. XPERIENCE PERFECTION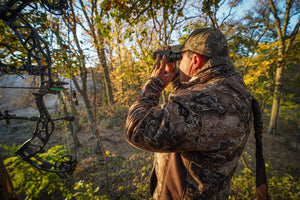 THE MOST COMPLETE HUNTING BOW
XPERIENCE PERFECTION. EXPERIENCE PERFORMANCE.